Valentino Moro, fascinated by the raw material itself and the magical quality of his hands has worked, modelled and sculptured for over forty years with results displaying extraordinary craftsmanship and talent. He has been exploring raw material beyond simple craft for some time now, and has found his own way of inventing shape.
The almost visceral passion for iron began at the age of fourteen when, in his cousin's workshop, he learnt the basic techniques of forging and welding. When he turned twenty, through constant practice and exercise, he was able to set up on his own and embark on his career in the art.
Iron is bent to read and re-interpret the natural world; in this case the vine plant with its sinewy and twisted branches represents a kind of challenge to his inexorable creative fancy.
Bunches of grapes and pomegranates populate his creations; powerful trunks and supple branches are symbols of the fertile earth and the landscape that has been recognised as part of World Heritage.
Valentino Moro projects his work using drawings like the Renaissance artists did in their workshops. The graphic drawings can be seen as a translation of the complex perfectly formed three-dimensional sculptures that the enchanting alchemic process of fire and iron creates. Stone, glass and concrete as well as iron are the materials crafted masterfully and briskly to create new works that have recently taken on monumental dimensions and proportions.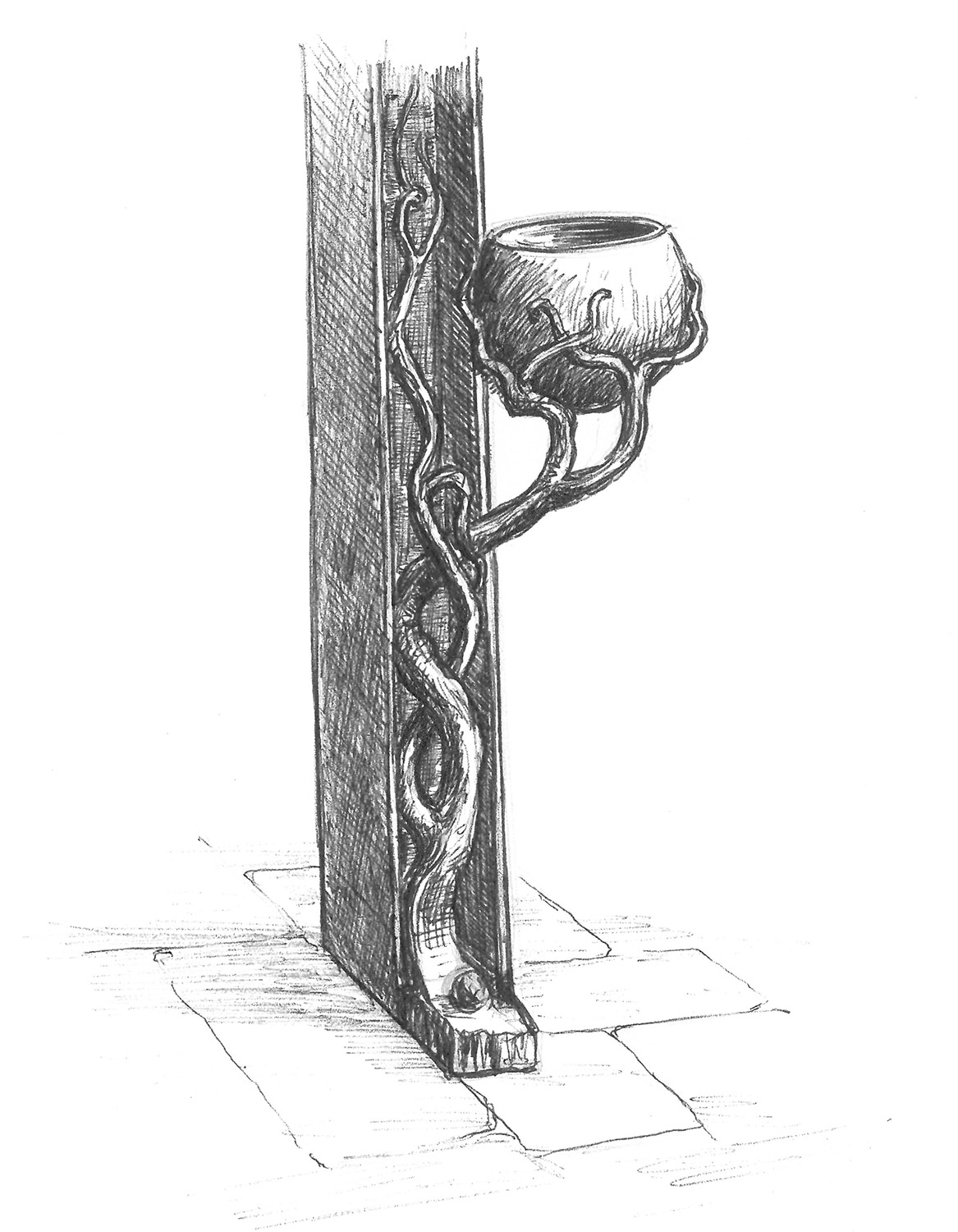 The unmistakeable language made possible by an exceptional technical know-how makes his style unique, capable of decidedly contemporary impulses and virtuosity that confirm his vocation for unimaginable innovation, following in the footsteps of an ancient tradition that still fascinates and attracts us today.